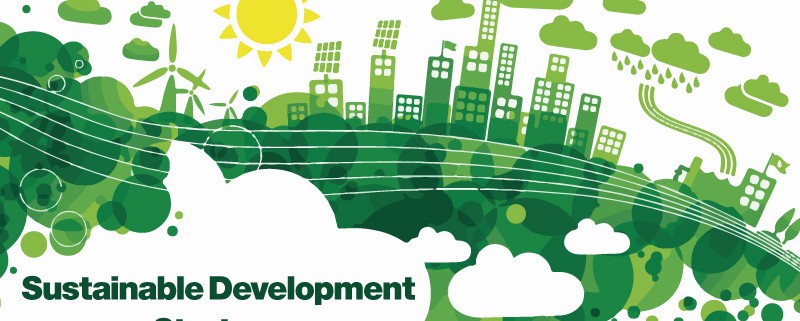 We Agree – It Is Important to have a  Sustainable Development Strategy
At Denbow, we know the importance of a Sustainable Development Strategy. Sustainable development is not a buzz word. It's a real and important aspect we all should consider and include in our business strategy. When we all look at how we engage our business and the impact it has on the environment and our communities, it is easy to see the need for a sustainable development strategy. This will ensure that we all come to a better understanding about how our business, regardless of how big or small, impacts the the environment and implementing a core Sustainable Development Strategy.
We felt it was important to share this introduction to what our Federal Government's Sustainable Development Strategy will be as they implement their listed goals over the next three years. We hope this can be a baseline for more discussions regarding sustainable development and it's importance within all of our core business strategies.
What is the Federal Sustainable Development Strategy?
The Federal Sustainable Development Strategy (FSDS) is our primary vehicle for sustainable development planning and reporting. It sets out our sustainable development priorities, establishes goals and targets, and identifies actions to achieve them.
The 2008 Federal Sustainable Development Act provides the legal framework for developing and implementing the FSDS. It requires the Minister of Environment and Climate Change to consult on and table a whole-of-government strategy every three years.
Under the act, 26 departments and agencies are responsible for preparing their own sustainable development strategies that comply with and contribute to the FSDS. Fifteen additional organizations contribute to the FSDS voluntarily.
The 2016–2019 FSDS is the third whole-of-government strategy prepared under the act. It outlines what we will do to promote clean growth, ensure healthy ecosystems and build safe, secure and sustainable communities over the next three years.
Explore our goals
Thirteen aspirational goals support our sustainable development vision and reflect the Canada we want:
https://www.denbow.com/wp-content/uploads/2016/10/sustainable-development-strategy.jpg
410
800
Dean Richards
https://www.denbow.com/wp-content/uploads/2020/03/denbowipema.png
Dean Richards
2016-10-14 15:53:04
2016-10-14 15:53:04
Importance of a Sustainable Development Strategy